Factsheet
Publisher
Demon's Tier+
Based in France
Developer:
Diabolical Mind
Based in Sevilla, Spain
Release date:

December 19th 2017 (PlayStation®Vita)
February 20th 2018 (PS4™)
February 21th 2018 (Xbox One)
January 1st 2019 (Nintendo Switch)
Platforms:
PC
PlayStation®Vita
PS4™
Xbox One
Nintendo Switch

Regular Price: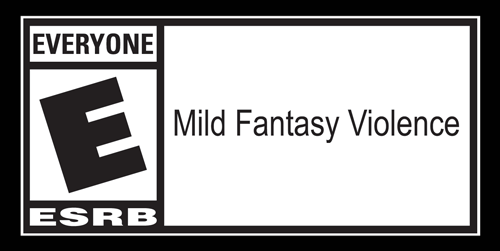 A rogue-lite platformer for hardcore gamers.
Xenon Valkyrie+ is a rogue-lite platformer game with RPG elements in which you must fight to the deepest part of a moon and halt the plans of a wicked witch. Obtain many weapons as you fight through a unique, randomly-generated world every time you play. Encounter many characters, stores and enemies that tell a legendary story. With traditional graphics and high quality chiptune music, level up and get the amazing power of the Xenon Valkyrie!
Features
Rogue-lite platformer with a great story
RPG elements
Randomly generated levels
Quality Chiptune music
Hard gameplay and Permadeath
3 heroes with unique skills
100+ items
Multiple bosses and enemies
Several endings and secrets
Translated into English, French, Spanish, German and Italian
Get a game code!
Reviewers and streamers, feel free to request a key/code below!
Keymailer : https://www.keymailer.co/g/games/53112
doDistribute() : https://dodistribute.com/access/HY0BQEHjGG/
or send an email to contact@cowcatgames.com (don't forget to specify if you'd like a Switch, PS4™ (Europe or USA), Xbox One, PlayStation®Vita or Steam key)
;
History
December 3th, 2018 - Coming to Nintendo Switch, demo available right now!
Xenon Valkyrie+ is coming to Nintendo Switch E-shop! It will be available digitally on January 1st 2019. Get the demo now!

Trailer : https://www.youtube.com/watch?v=-LN0SHXcoLY
---
January 29th, 2018 - Coming to PS4™ and Xbox One!
Xenon Valkyrie+ is coming to home consoles, with exclusive old school CRT TV filters! It will be available digitally on PS4™ on February 20th (PlayStation®Vita crossbuy) and Xbox One on February 21th.

Trailer : https://www.youtube.com/watch?v=T9hmv5_nZc8
---
December 13, 2017 - Release date and trailer!
Xenon Valkyrie+ will be available on December 19th (both in Europe and USA PSN) on PlayStation®Vita, for $9.99 / 9.99 euros!

Trailer : https://www.youtube.com/watch?v=Sp6HP3PVJy8
---
December 11, 2017 - Review codes available!
Xenon Valkyrie+ will be available exclusively on PlayStation®Vita this month! The precise release date will be announced very soon.

Interested in getting a review code? Reach me at contact@cowcatgames.com!
---
October 2017 - PlayStation®Vita announcement!
Xenon Valkyrie+ is a revamped version of "Xenon Valkyrie" originally released on PC from developer Diabolical Mind (Daniel Fernandez Chavez), and ported exclusively to PlayStation®Vita by myself (Fabrice Breton / COWCAT). It contains major gameplay improvements and additions for the ultimate experience!

The release on PlayStation®Vita is planned for this winter on the PlayStation Store.
---
---
Videos
Trailer YouTube
---
Animated GIFs
---
Nintendo Switch, PS4™ & Xbox One screenshots
Download all Switch, PS4™ and Xbox screenshots as .zip (2MB)
---
PlayStation®Vita screenshots
Download all PlayStation®Vita screenshots as .zip (1MB)
---
Artworks
Download all artworks as .zip (10MB)
---
Logos
Download all logos as .zip (444KB)
---
Monetization Permission
Demon's Tier+ allows for the contents of Xenon Valkyrie+ to be published through video broadcasting services for any commercial or non-commercial purposes. Monetization of videos created containing assets from Xenon Valkyrie+ is legally & explicitly allowed by Demon's Tier+ . This permission can be found in writing at https://www.cowcatgames.com/presskit/sheet.php?p=xenonvalkyrie.
---
Additional Links
Steam page
PC original version http:.
---
About Demon's Tier+
Boilerplate
Enter the dungeons of King Thosgar and destroy his demonic minions! Combining the best elements from Xenon Valkyrie+ and Riddled Corpses EX, this is the latest game in the Diabolical Mind trilogy!
More information
More information on Demon's Tier+ , our logo & relevant media are available here.
---
Xenon Valkyrie+ Credits
Daniel Fernandez Chavez (Diabolical Mind)
Game Designer, Programmer, Artist
Fabrice Breton (COWCAT)
Publisher, Additional programming
Giorgiost
Music composer
Contact

Notice: Undefined variable: contacts in /home/bretonf/cowcatgames.com/presskit/sheet.php on line 1190

---
presskit() by Rami Ismail (Vlambeer) - also thanks to these fine folks